About Carroll Dental Care
Our purpose is to provide high quality patient care with honesty and integrity in a safe, clinical environment. Patient education and relationships are priorities for us. We strive to educate our patients in all aspects of their oral health, working to dispel any fear of dental procedures and to establish comfortable and rewarding relationships with each patient. Our goal is for all our patients to be free of dental disease, and we consider it our job to help our patients achieve and maintain their maximum possible dental health. Through genuine enthusiasm, warmth and care, we hope to create "dental missionaries" who are happy with their dental care and who actively refer family and friends to our office.
Carroll Dental Care Crestwood, KY Doctors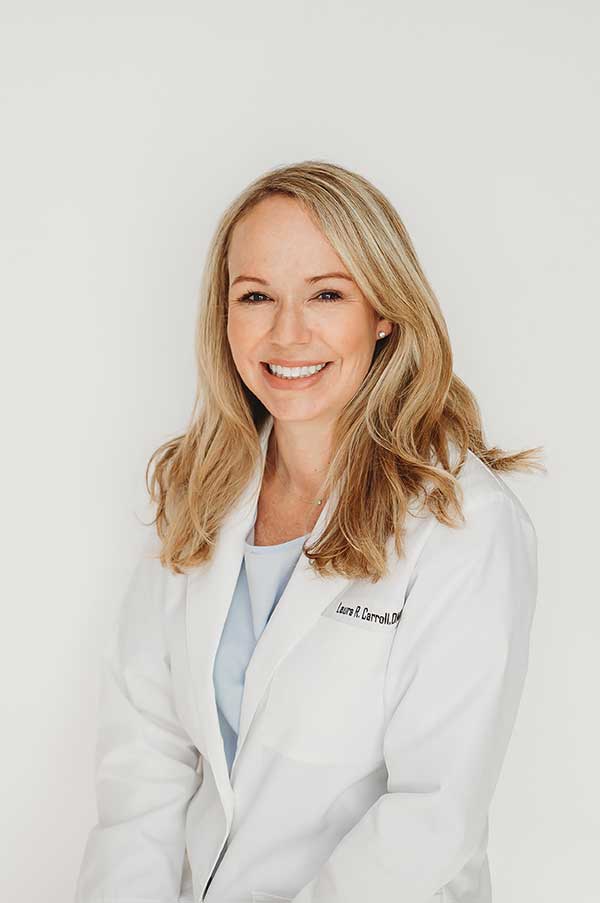 Laura R. Carroll, DMD
Dr. Laura R. Carroll became interested in the dental field at a very young age. She started working at her father's, Dr. Daniel Carroll's, dental practice as a teenager. This experience gave her a passion for the dental field and allowed her to recognize a dentist's ability to improve lives as a healthcare professional.
Dr. Laura graduated from the University of Kentucky with her Bachelor of Science in 2006 with high honors and then went on to the University of Louisville Dental School where she graduated in 2010 with her Doctor of Dental Medicine. She received the Professionalism Award for exhibiting high ethical, moral and professional standards from the Louisville Dental Society. After graduation, she decided to move away from her hometown of Louisville to Chicago to expand her dental knowledge. She worked with highly skilled dentists and gained invaluable experience in all areas of the field. Dr. Laura also received training in the Advanced Oral Rehabilitation Clinic to further her experience with more complex cases.
Dr. Laura is excited to be back in Kentucky, working at the Oldham County office! She enjoys all aspects of dentistry and strives for excellence in patient care. She understands that a lot of people find going to the dentist to be stressful, so she makes the office environment relaxing and comfortable as possible for her patients. She understands that not all patients want the same treatment, and she believes doctor/patient communication is a key contributor to quality dental care. Open discussion consultations allow her and the patient to achieve a strong understanding of expectations, goals and the treatment options available.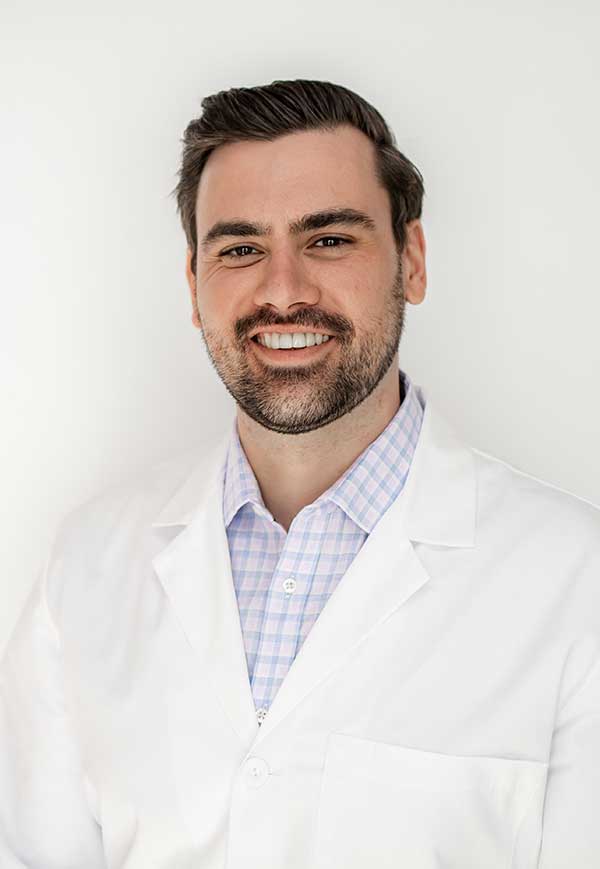 William D. Newman, DMD
Dr. Will is very excited to be a member of the Carroll Dental Care team! Because of his own personal experiences as a dental patient, Dr. Newman has always understood that the dental office can sometimes be a source of anxiety and intimidation for patients. As such, Dr. Will makes it a personal goal to treat each patient with thoughtful consideration towards their unique feelings and emotions. By prioritizing each patient's personal comfort, Dr. Will hopes to create a pleasant environment in which each patient's unique dental needs and concerns are addressed and even exceeded.
Dr. Will was born and raised in Louisville, growing up in the Highlands area and graduating from St. Xavier High School, Class of 2008. Dr. Will then attended the University of Kentucky for undergraduate studies, graduating in May 2012. While attending UK, Dr. Will volunteered and observed at local dental offices, where he discovered a strong passion for the profession. Dr. Will pursued this passion through his studies at the University of Louisville School of Dentistry, earning his D.M.D. degree in May 2016. Thereafter, Dr. Will completed a dental residency program through the East Carolina University, where he received advanced training in dental procedures such as root canal treatments, oral surgery, and implant planning. Dr. Will looks forward to expanding his dental knowledge and training throughout his career to provide the most innovative care possible for his patients.
Carroll Dental Care Middletown, KY Doctors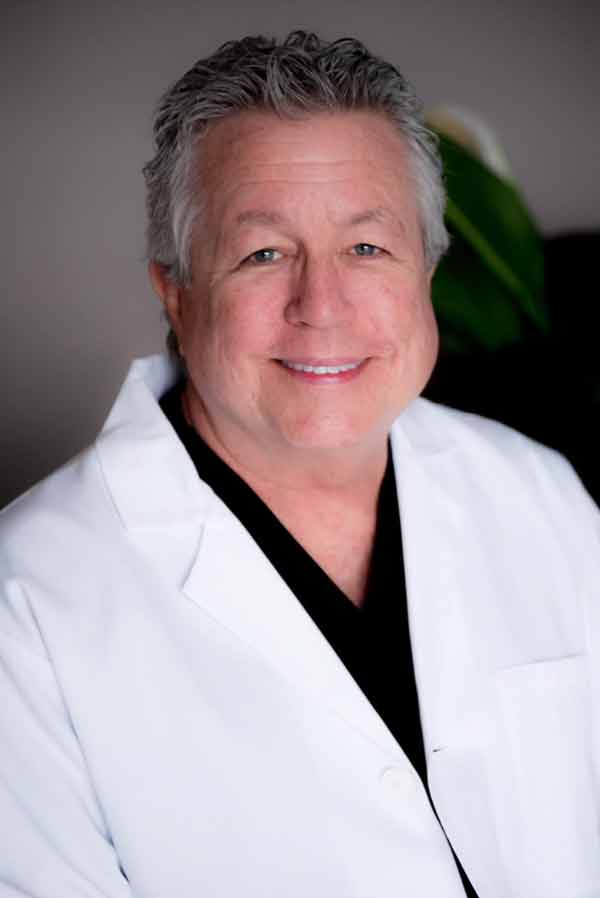 Daniel O. Carroll, DMD
Dr. Dan Carroll is committed to high quality dentistry and to establishing long lasting relationships with his patients. He has been serving the community of Louisville for more than 30 years as a general dentist, concentrating on family practice and aesthetic dentistry.
Dr. Carroll graduated with distinction from the University of Kentucky College of Dentistry in 1983. During his studies there, he was awarded the Senior Awards from both the Academy of General Dentistry and the Southeastern Academy of Prosthodontics, and was also awarded membership into Omicron Kappa Upsilon, the National Dental Honor Society. Following his graduation, Dr. Carroll set up his own dental practice in Louisville and continued to operate this while also serving as an assistant professor at the University of Kentucky College of Dentistry from 1986 to 1992.
Dr. Carroll is a member of several prestigious dental and professional organizations, including the American Dental Association, the Kentucky Dental Association, the Louisville Dental Society, Omicron Kappa Upsilon, the Better Business Bureau, and Rotary International, of which he holds honorary member status as a Paul Harris fellow.
At Carroll Dental Care, our dedicated and trained staff care about the health and well-being of all our patients. We have a gentle approach to patient care and a firm commitment to excellence.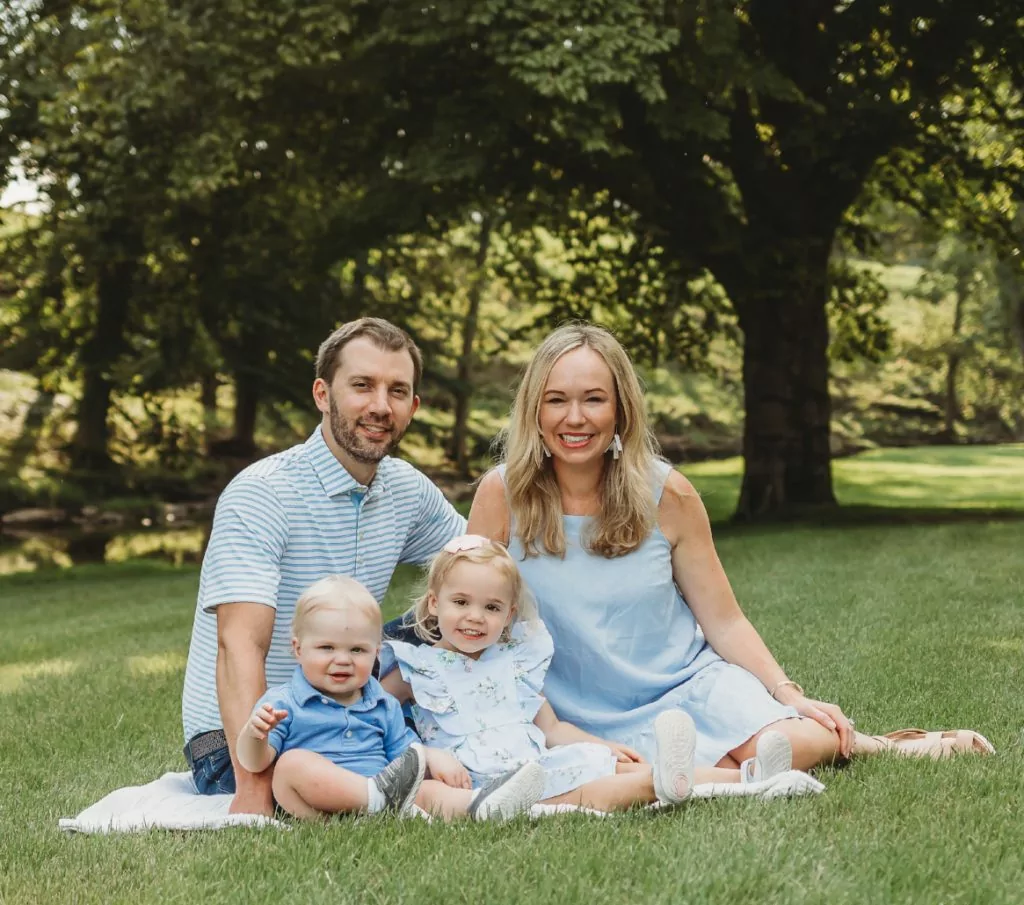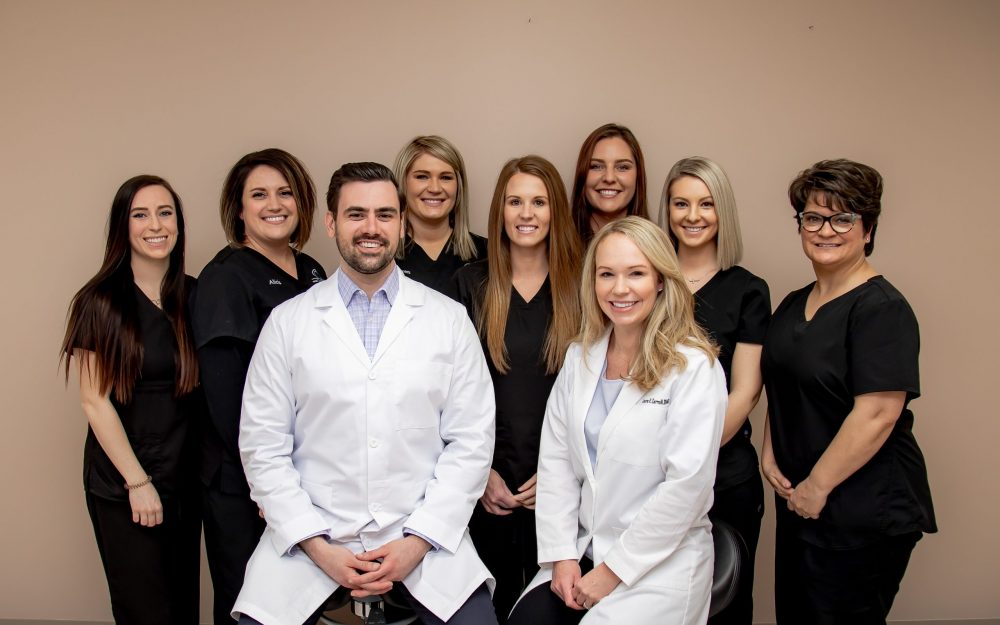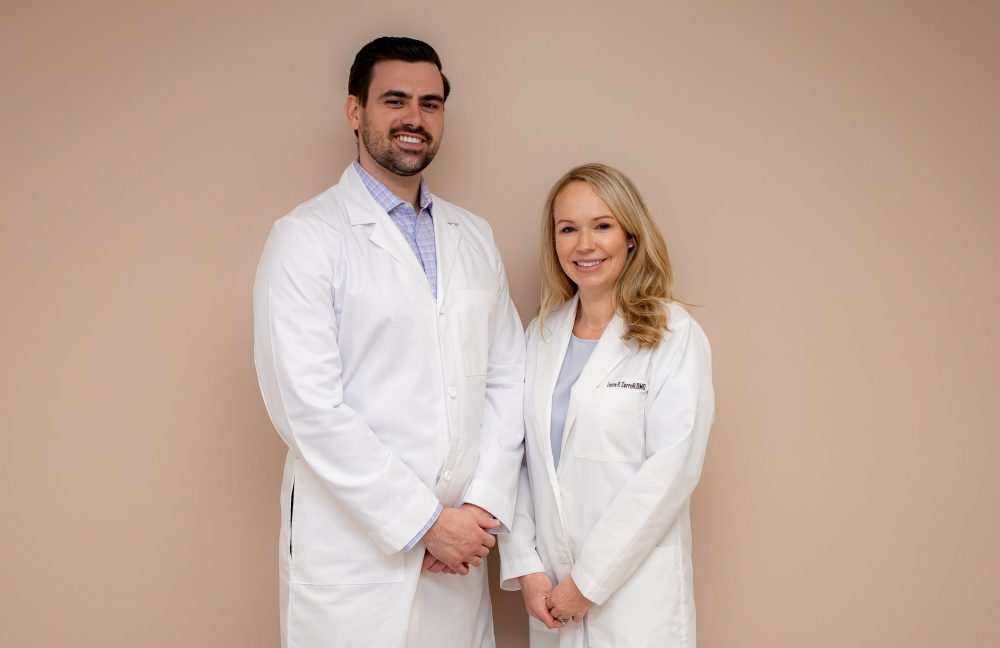 Cosmetic and General Dental Care