Meet Carroll Dental Care Crestwood, KY Doctors
Laura R. Carroll, DMD
Dr. Laura R. Carroll became interested in the dental field at a very young age. She started working at her father's, Dr. Daniel Carroll's, dental practice as a teenager. This experience gave her a passion for the dental field and allowed her to recognize a dentist's ability to improve lives as a healthcare professional.
Dr. Laura graduated from the University of Kentucky with her Bachelor of Science in 2006 with high honors and then went on to the University of Louisville Dental School where she graduated in 2010 with her Doctor of Dental Medicine. She received the Professionalism Award for exhibiting high ethical, moral and professional standards from the Louisville Dental Society. After graduation, she decided to move away from her hometown of Louisville to Chicago to expand her dental knowledge. She worked with highly skilled dentists and gained invaluable experience in all areas of the field. Dr. Laura also received training in the Advanced Oral Rehabilitation Clinic to further her experience with more complex cases.
Dr. Laura is excited to be back in Kentucky, working at the Oldham County office! She enjoys all aspects of dentistry and strives for excellence in patient care. She understands that a lot of people find going to the dentist to be stressful, so she makes the office environment relaxing and comfortable as possible for her patients. She understands that not all patients want the same treatment, and she believes doctor/patient communication is a key contributor to quality dental care. Open discussion consultations allow her and the patient to achieve a strong understanding of expectations, goals and the treatment options available.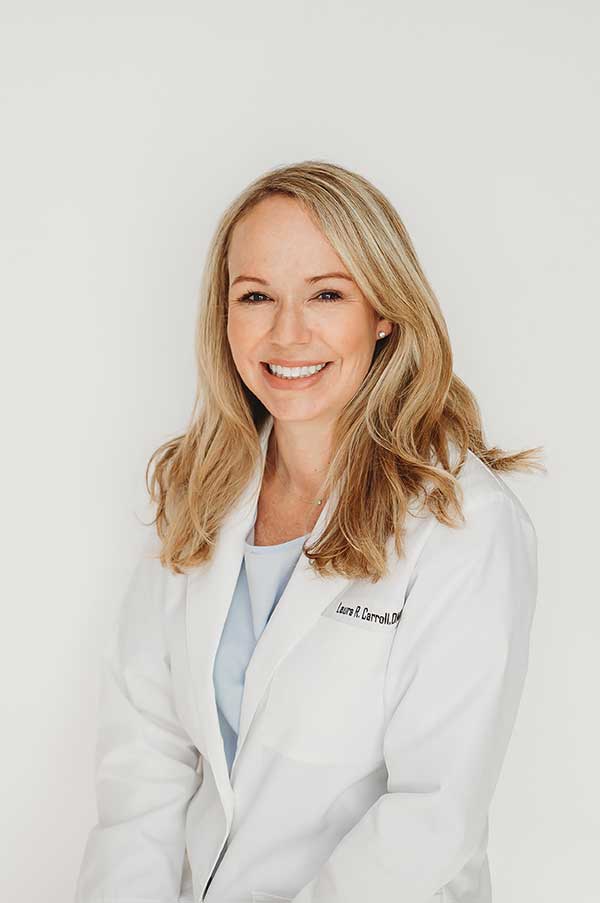 Cosmetic and General Dental Care