Invisalign Aligners with Carroll Dental Care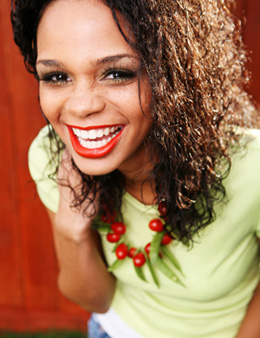 Carroll Dental Care is dedicated to providing patients with the highest quality dental care treatments and facilities. Our team is here to listen to your needs and concerns. Creating your perfect smile can be a long, involved process, but you can rest assured that we will be with you every step of the way. 
Achieving a beautiful smile takes time—it's not something to rush or push for. We believe in taking our time and crafting your smile from the ground up. 
Your perfect smile starts with professional teeth straightening. One of the most effective cosmetic dental procedures we offer is our Invisalign clear aligners treatment.
 
Benefits of Invisalign Louisville, KY
Dr. Carroll is your go-to Invisalign dentist in the Louisville, KY, area. These clear, plastic aligners are a great option to consider when you need your teeth straightened. They come with many benefits and perks that you won't get to enjoy with traditional metal braces, including:
Cleaner Teeth: Metal braces make it difficult to clean your teeth properly. With Invsaigln clear aligners, you can brush and floss your teeth easily. These aligners can be taken out for regular cleanings at home and in-office. 
No Food Restrictions: Braces present a potential for certain types of food to get stuck between the wires and brackets, which could lead to infections or the development of cavities. This will never be a problem with Invisalign clear aligners! They can and should be removed during meals. You can eat and drink whatever you like without restriction because no food is going to get stuck in your removable Invisalign aligners.
Comfortable: Braces have a bad rep for causing pain and discomfort due to the wires and metal pieces attached to each tooth. This will never be the case with Invisalign clear alignment trays. While moving teeth does cause some aches and pains, you won't have to deal with the pain metal wires and brackets cause. 
Invisible: Metal braces also have a bit of a reputation for how they look. Invsialgn clear aligners won't draw any attention to your smile because no one will even know you're wearing them. They're designed to straighten your teeth without drawing attention to the fact. 
Invisalign Treatment Process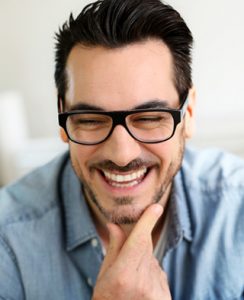 The Invisalign treatment is designed to be easier to go through than the straightening process of traditional metal braces. 
When you make an appointment at Carroll Dental Care to be fitted for Invisialgin clear aligners, the process will start with a 3D scan of your entire mouth. Then Dr. Carroll will map out a step-by-step plan detailing the movements of your teeth over time. We'll then go over your end-result smile together and make sure everything is as you would want it. 
Your first set of clear plastic aligners will then be given to you. You'll get a new set of Invisalign aligners every six to eight weeks, depending on how quickly your teeth shift. 
Design of Invisalign Braces
Invisalign clear aligners were designed to be more comfortable, easier to wear, and even straighten teeth faster in some cases. While we can't guarantee these results will be your experience with Invisalign alignment, we can tell you that straighter teeth lead to a more beautiful, healthier smile—and that is well worth the effort! 
When it comes to seeing the end results, treatment times vary which means how quickly you'll see your results will also vary. Your teeth could move faster than expected or slower than expected. To see maximum results, it's recommended that your alignment trays be worn at least 20 hours a day, including when you sleep at night. 
Contact Carroll Dental Care to Learn More About Invisalign, KY
More questions about Invisalign aligners with Carroll Dental Care? Questions about the cost of Invisalign aligners? Give us a call today to learn more. Our office will happily explain the details of the Invisalign treatment process; we'll also walk you through the insurance plan or payment plans that will help you afford this amazing system for improving your smile. We're excited to help you on your journey to a better, healthier smile.  
Cosmetic and General Dental Care