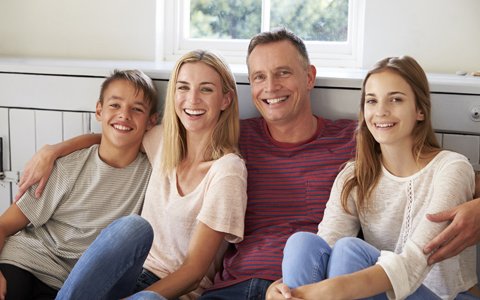 At first glance, dental bonding and dental veneers can sound very similar. Both fall under the umbrella of cosmetic dentistry but serve slightly different purposes. We offer both of these beautiful cosmetic services at Carroll Dental Care.
Tooth Veneers
Tooth veneers are made of a thin, composite material that we'll place over your stained, chipped, or cracked teeth. You could consider them another layer of enamel that adds a bit of extra protection to your teeth. Veneers are great for:
Cracked teeth.
Broken teeth.
Stains.
Spaces between teeth.
Veneers tend to be more expensive than bonding, but they last longer and maintain their beautiful white color. Contact us today if you're interested in tooth veneers.
Dental Bonding
While veneers are a great option for making some sturdy cosmetic or restorative repairs to your teeth, dental bonding is great for fast fixes and small problem areas. When you receive dental bonding from Carroll Dental Care, we'll use a composite malleable material to cover blemishes and shape your teeth.
Dental bonding can be used for a lot of the same things as veneers, but in smaller, more focused areas. With dental bonding, we can:
Build your teeth up.
Fill in gaps that trap food.
Patch up chips.
And match color tones with your other teeth.
Dental bonding is a great way to amp up your smile. It's quick, painless, and the results are stunning. Crack a tooth right before graduation? We can help! Or maybe you're getting married in a couple of weeks and need a few gaps patched up for the pictures. Dental bonding can save your special day, even at the last minute.
What are you waiting for? Let us help you land that dream job, impress your date, and make better first impressions. Dental bonding at Carroll Dental Care can make your smile look amazing in a matter of hours.
Is Dental Bonding Right for Me?
Find out at Carroll Dental Care in Crestwood or Louisville, KY. Dr. Carroll is an acclaimed cosmetic dentist, which means she has a lot of experience with dental bonding and dental veneers. Make Carroll Dental Care your cosmetic dentistry today by setting an appointment with our office.