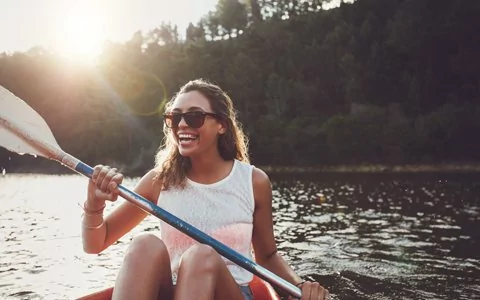 As dental technology has advanced over time, new methods of treatment have developed. Some such new methods are more effective for some patients than others. This includes the advent of Invisalign clear braces. Traditional braces are still used a great deal today, but let's take a closer look at the benefits of each and what types of patients they work best for.
Benefits of Traditional Braces
Historically, traditional braces have been known to be highly effective for straightening crooked teeth and correcting a serious bite misalignment. Patients with more serious crookedness issues can usually expect to be fitted with braces. Benefits of braces include:
Teeth that line up properly.
Pain relief from TMD.
Beautifully straightened teeth.
Improved speech (for patients with impediments).
Braces can give you the smile you're looking for. They are also better suited for attacking more serious bite malocclusions than Invisalign treatment. If you or a friend or loved one is dealing with more severe issues around their teeth alignment, braces are going to be the better option for them.
Benefits of the Invisalign System
Invisalign clear aligners are relatively new to the scene of teeth straightening, but they have quickly become very useful and popular for patients who want straight teeth without the wires and brackets. Invisalign braces include the following benefits:
Confidence in your appearance with the invisible aligners.
No dietary restrictions—eat what you want!
Better oral hygiene (because teeth are easier to keep clean).
The convenience of being able to remove the aligners for sports, meals, and brushing.
You'll need to discuss with our dentists if Invisalign clear aligners are the better choice for you when it comes to straightening your teeth. Except in extreme cases, Invisalign clear braces are a great choice for everyone.
Find Out if Invisalign Treatment Is Right for You
Get in touch with our office today with any questions about Invisalign orthodontics or other teeth straightening options. We're excited to help you improve and enhance your smile.