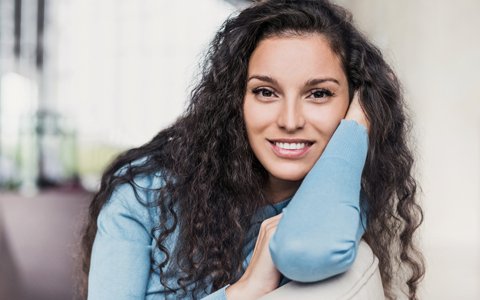 Hollywood stars are just born with perfect smiles, right?
Dentists know better. It's not hard to fake perfect teeth. In fact, there is a very simple treatment that is available to all Carroll Dental Care patients. Dental veneers can give you a Hollywood smile of your own.
And… Action!
Even if you're not planning on being in a movie, there are plenty of situations where a straight, white smile would be nice. Our patients come to us for a variety of reasons:
Weddings.
Graduations.
Job interviews.
Cracked teeth.
Stained teeth.
Don't let your teeth keep you from enjoying major life events! Give yourself a little movie-star treatment and get yourself a set of dental veneers that will make your friends and family jealous.
Veneers in Hollywood
You'd be surprised to find out how many of your favorite stars take advantage of this simple trick. But perfect teeth are hard to come by, so many actors resort to veneers to get their photogenic smiles.
Dental veneers are thin but strong pieces of porcelain or composite material that attach to the fronts of the teeth. The bonding agent used in this process is strong, so the veneers can last many years, photoshoots, and movies.
Want To Be a Movie Star?
You can have a smile like your favorite actor too! Our dental veneers can patch up the quirkiest smiles and give them a more cohesive, professional look. Veneers can make small breaks and chips look like they never happened as well as cover up stains, cracks, or dissatisfying malformations.
Interested in earning yourself a Hollywood smile? Who better to go to than the cosmetic dentists of Crestwood and Louisville? Get started today at Carroll Dental Care by giving us a call. We'll set up an appointment with you and you'll be one step closer to your movie-star smile.